Fully equipped vintage caravan
Sleeping space from 8 to 12 m² – without sanitary facilities – 1 to 4 persons or 5 under conditions.
Caravan type rental without sanitary facilities with closed awning, fully equipped.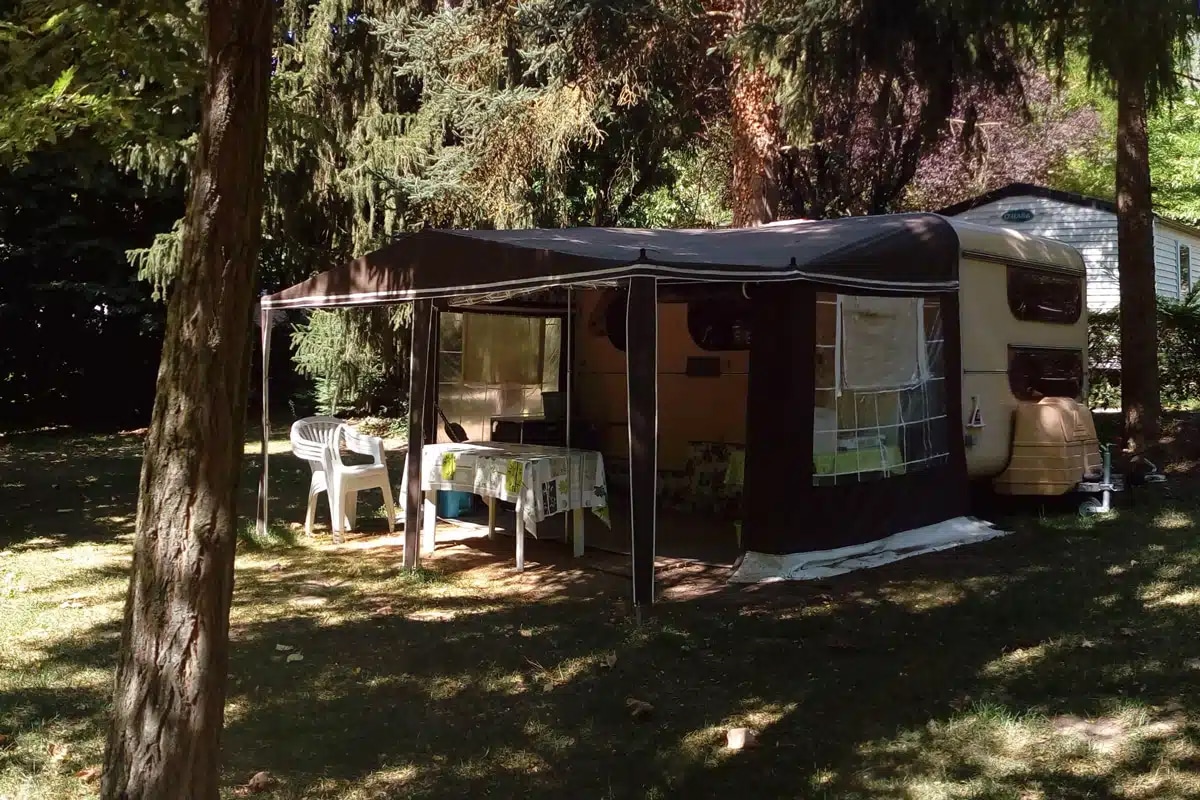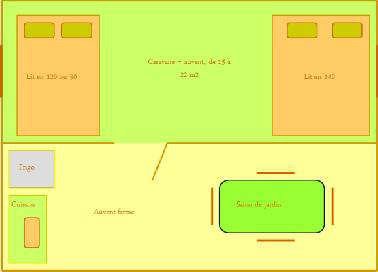 On a spacious and well-shaded pitch, you have :
– a sleeping area of 8 to 12 m²:
– one 140 cm bed and one 120 cm bed,
– interior storage space,
– a space under a closed awning:
– a fridge,
– a cooker with 2 gas stoves,
– a set of kitchen utensils and crockery,
– a set of garden furniture,
– an outside space for:
– parking for your car,
– dining area, barbecue,
– additional tent,
On your arrival: each bed is equipped with a draw sheet, pillows and pillowcases. Please bring only a flat sheet or a pillowcase.
Prices
Rentals in euros (plus tourist tax 0,20 €/person/+18 years) Free of charge for children under two years old)
Prices per Night
(2 nights minimum)

26/04 - 15/06

31/08 - 14/09

26/04 - 15/06

31/08 - 14/09

29/06 - 13/07

24/08 - 31/08

Fully equipped vintage caravan

1-4pers, 2 persons included
Accomodation camping Gorges du tarn
Discover our range of accommodation in the heart of nature
Camping Les Cerisiers
Contact us